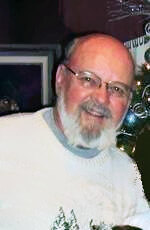 As far as Sonny James and The Southern Gentlemen were concerned Lin Bown was the best blending first tenor that ever was. Originally from Easton, Massachusetts, Lin was the youngest of the Parsons when he took over the 1st tenor spot with this church college acapella quartet in 1961 at the age of 17. Their unique blend and close harmonies identified them as a group rather than as four distinct individuals. Their sound captured the attention of many people even before they joined Sonny in Nashville. They did all the vocal background for the first country music extravaganza held in the old Madison Square Garden in early 1964 which led them to doing all the on-screen vocal background on the movie Second Fiddle To A Steel Guitar. When they joined Sonny James for the first time in August 1964, Sonny's next single went to #1 on the Billboard charts which was Sonny's first #1 since Young Love nearly 8 years before. There was really nothing special to say about Lin Bown, Gary Robble, Duane West and Glenn Huggins other than when they put their voices together magic happened and everybody recognized it.
On November 14, 2016, after an extended illness, Lin Bown was peacefully laid to rest in his beloved San Isabel Mountains just outside of his home-place in Pueblo, Colorado joining in death baritone Duane West (June 2002), Sonny James (February 2016), and bass singer Glenn Huggins (August 2016).
For the third time this year we say another earthly goodbye, this time to our top-note, and may I say it again – the best there ever was. It is with great sadness that we say a temporary goodbye to our wonderful blending friend, Albert Linwood Bown, remembering that his favorite song we recorded with Sonny James was 'Til the Last Leaf Shall Fall from the religious album we recorded in 1965.
Someone once said "the key to life is remembering". We remember, now and for always – because we will always have the music.
https://www.sonnyjames.com/hof/wp-content/uploads/lin-bown.jpg
230
150
Admin
http://www.sonnyjames.com/hof/wp-content/uploads/nuvine-wpheader-logo.png
Admin
2016-12-08 12:03:53
2016-12-09 10:10:37
Remembering Lin Bown: The Southern Gentlemen's 1st Tenor