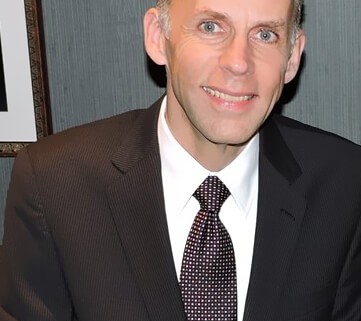 DATELINE: SATURDAY FEBRUARY 27, 2016
After hearing for decades about the town of Hackleburg, Alabama, I was finally able to make the pilgrimage there. The occasion was, by no means, a happy one. Jimmie Hugh Loden, professionally known as Sonny James, was laid to rest that day in his beloved hometown. He had died at the age of 87, from natural causes, on February 22, 2016 at Alive Hospice in Nashville. I attended the memorial service held in Brentwood, Tennessee two days before, however, I felt compelled to make the three-and-a-half hour journey to pay my last respects at his funeral.
It was a beautiful, sunny day in the south to honor the Southern Gentleman, as he was known. Upon arriving in the town of Hackleburg, I first noticed the lingering devastation left behind by a horrific April 2011 tornado that nearly destroyed the entire town. Following this tragedy, Sonny James was heartbroken by the effects this storm had on his cherished hometown.
Sonny's funeral was held in the gymnasium of the brand new Hackleburg High School. I made note of the newness of the appearance of the building, not aware that this school had only recently opened last fall.
The service, completely pre-arranged by Sonny James down to the last detail, with hundreds of people in attendance. Like Sonny himself, his home-going celebration of life was conservative, but at the same time, purely first-class. The people that came were not only residents of Hackleburg, but many were personal friends of Sonny James, including local members of the National Guard unit he had served in during the Korean War. I've never been one to attend a funeral just to see who else might show up, however, I couldn't help but notice that no one else from the professional music industry in Nashville was in attendance.
At the completion of the service, I was approached by Hackleburg High School basketball coach and history teacher, Mr. Ronnie Anglin. Mr. Anglin was very kind in facilitating the pictures you see with this post. As a lifelong resident and history buff, he escorted me to various points of interest in the tiny town. It was sad to see so many leveled lots where businesses had once stood in this northwestern Alabama community. He readily confirmed what many could only speculate, in that, Sonny James NEVER forgot where he came from.
Mr. Anglin shared both his kindness and his knowledge of the town and Sonny James, taking me to locations such as the former Loden family's dry goods store building (which amazingly was one of the few structures in the business district to survive the tornado), and Sonny's parents' home, which still remains in the family. Mr. Anglin was kind to spend a portion of his Saturday to provide a valuable history lesson about the town's most famous native son.
It was interesting to observe Hackleburg's outpouring of respect in the form of large black bows, which were placed on every business, light pole, and stop sign, including the front door of the former Loden's dry goods store building. What a kind and meaningful gesture to witness.
Before heading out of town that afternoon, we stopped at Cedar Tree Cemetery to pay respects to his gravesite, as the interment service was private. It warmed my heart to see so many beautiful flowers present on Sonny's grave, in the Loden plot adjoining his parents' final resting place.
The seven hours of travel time that day allowed me a lot of time to reflect on the amazing life and career of Country Music Hall Of Fame member, Sonny James. As a person and as a Christian, they came no finer than Sonny James. He was a gentle man, and a true southern gentleman, the likes of which are becoming fewer all the time.
On a personal note, Sonny was always kind to me. Over the past twenty years, we had many long conversations, in person and on the telephone, about the rich heritage and traditions of the earlier country music that we both loved and cared so deeply about.
God bless his wife, Doris, in her continued convalescence. Your thoughts and prayers for this beautiful, precious lady, would be greatly appreciated by all who know and love her.
https://www.sonnyjames.com/hof/wp-content/uploads/eddie-stubbs.jpg
529
361
Admin
http://www.sonnyjames.com/hof/wp-content/uploads/nuvine-wpheader-logo.png
Admin
2016-03-15 09:37:40
2016-03-15 09:45:48
WSM's Eddie Stubbs Memorializes Sonny James