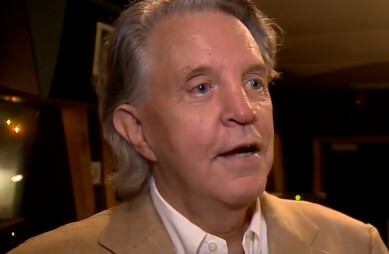 NASHVILLE, Tenn. – Saturday may be one of the few times crowds of people passed through the historic walls of RCA's Studio A.
With cameras in hand and music in the speakers, visitors took a step back in time to celebrate the building's 50th anniversary.
Little has changed since Studio A opened in 1965, but if it weren't for a few key players it may instead be another new condo building in a growing Music City.
"It became the symbol for the change in Nashville, that wasn't the good side of the change," singer, songwriter, producer and current tenant Ben Folds said.
Last summer a residential developer bought the building. With the end in sight, preservationists stepped in to save it.
"Its not a feeling I anticipated. It was just a knee jerk reaction to get involved in something that didn't have anything to do with me. By the time this thing was over, it's a really good feeling," songwriter, Terry Bruce said.
It's been 50 years of music in the making.
"Whether it's Elvis Presley, whether it's the Everly Brothers, whether it's Marty Robbins, Sonny James, Johnny Horton, Brenda Lee, Patsy Cline," explained investor Mike Curb.
The list is too long to name, but they linger there. It's what makes the studio so special.
"You know I'm not a big hippie about these things, but you start to feel it, you can feel that the room is made for that," said Folds.
In less than a year the building went from the demolition block to the National Register of Historic Places.
"They now understand the special nature of the sound here and how we almost lost this special place," historian Dr. Carroll Van West said.
It proved the importance of preserving the past paves the way for the future.
"This is something huge for the community, not the music industry. I mean this is big for the music industry, but the ripple effect of what this building holds as far as for the city itself and tourism and education purposes is incredible," supporter and historian enthusiast Mike Wolfe said.
By: Jonquil Newland
Nashville News Channel 5: www.newschannel5.com/news/local-news/rcas-studio-a-thrives-1-year-after-near-demolition
https://www.sonnyjames.com/hof/wp-content/uploads/rca-studio-preservation.jpg
254
389
Admin
http://www.sonnyjames.com/hof/wp-content/uploads/nuvine-wpheader-logo.png
Admin
2015-10-04 20:06:42
2016-02-26 09:11:52
Nashville's RCA Studio A Thrives After Near Demolition